Converting a Cheap Ikea LACK Bookcase into a kick-ass Entertainment center.
The sotry began when i decided we needed a new entertainment unit. The one i had was old sckool wood and just looked terrible. I looked around but all the ones I liked seemed to be $500+ I came upon this ikea LACK bookcase for $99 at ikea and i thought i was almost perfect.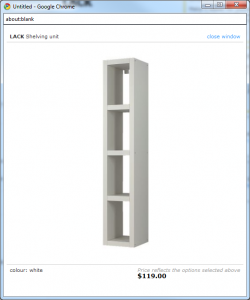 So i used it as it was as an entertainment center for a few months, but after we got new carpet i thought it was about time i put my plan into actions. Thanks to ebay i found some kick ass feet for my bookshelf and ended up costing abotu $60 inc shipping.  Here i am laying the feet out and getting ready to screw them on.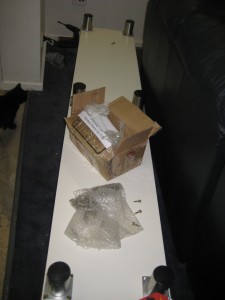 Feet on and situated in the rough rite location. Came out pretty good.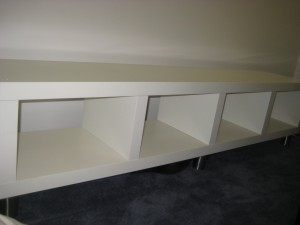 Now it was time to make it cool. I grabbed 2 packs of ikea DIODES led light strips (99$ each although one was ASIS so it was $35) Here is a pic of them roughly hooked up to make sure i had the layout correct.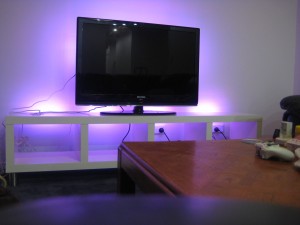 Once i had the LEDS in their correct location it was time to fasten all the cables so it looks neat also so the cat doesnt play with them and eat them. Yes you CAT.
A quick trip to bunnings for some cable fasteners and here we go:
I located the power buttons and the colour changing buttons under one of the holes for easy on and off.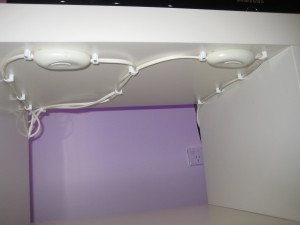 And heres a video of it all done and working:
So in total i have spent about 300, but it is a one of a kind (for now) and what i wanted.
Good luck all.