So here is a quick brainstorm of a replacement of my server. It needs to be pretty functional (web hosting maybe ESXi) it also needs at least 4 hdd bays.  I plan on doing a full review and article based on the build This is what i have found so far:
CASES:
Lian Li Q08B – 159
Needs standard atx psu, 6x hdd bay another 1 if you use the 5 1/4 bay
Factal Design Mini Nas Preffered – 300
Comes with its own PSU but is ATX if you want to replace it, looks good, has 6x 3.5 hdd bays* and 1x 2.5 hdd bay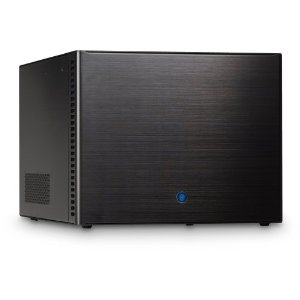 MOTHERBOARDS:
ASUS AT5NM10-I mini-ITX – $130
Atom D510, DDR2, 2x SATA, Downside passive cooled.
Gigabyte 
GA-D525TUD (Prefer this Board) -$120
DDR3*, 4x Sata*, Fan cooled, D525 NM10
ISSUES:
Addonics 5 port SATA multiplier (
link
) $140
You may notice that most of these boards only have 2 sata ports which is bad mkay.. BUT… I have thought of that and found. This will allow JBOD and RAID5, dont expect blistering performance but for a low end file server it will do.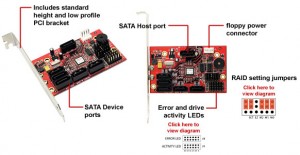 That is the basics of what I envisage to be a nice cheap and reliable system, it will be low power and I have stated I don't expect blistering speed from it. I picture 6x 2Tb WD green drives running in JBOD (as it is just a media server and doesn't have the real need for redundancy). Thats all I have for now.